Grace VanderWaal Opens Up About Career Pressures As A Teen & Music Dreams
Grace VanderWaal won America's Got Talent at the extremely young age of just 12 years old, and over the last two years, her music career has taken off as she released her debut EP Perfectly Imperfect, followed by her debut full-length album Just the Beginning.
Now, at 14 years old, she's accomplished so much, and in a new documentary by Honda and UPROXX, Grace is opening up about the pressures she faces about her career, what it's like dealing with things like school, and how to simply be who she is: a teenage girl who loves drinking hot cocoa (with marshmallows) and eating cheesecake.
Grace wrote her very first song at just 11 years old while procrastinating doing her homework. Little did she know that a mere few years later she'd be on tour, drawing out fans from all over the world.
While getting her makeup done for a music video shoot for "City Song," Grace says, "I feel like personally, this has been the worst year of my life. And then career wise, this has been the best year of my life."
And in case you were wondering about how she balances school with her new career, she explains, "I once had to finish the 7th grade in one night. Before the deadline." She took all of her tests and finals in three days.
Grace's dad says, "She's taken on so much. I don't think there are many 13-year-olds that could do it."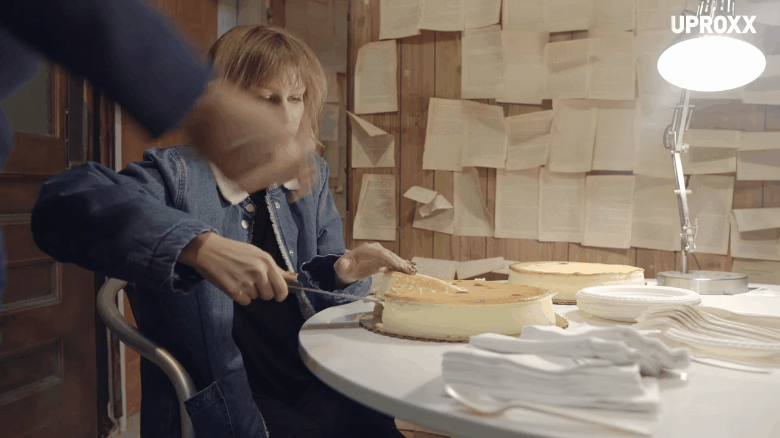 When asked if it was still important for her to be a 13-year-old, Grace replied, "I lost sight of that right after America's Got Talent, and that's when I was doing online school. I kind of had no social interaction with young kids, like only adults. And it made me extremely socially awkward because of it. Because I didn't know how to talk to kids that aren't my fans."
Grace added, "I don't know what I wanna do with my life, I'm very confused. So I'm literally making my life path decision when I'm 13 years old, which is the most pressuring thing. Because sometimes I'm like, 'Yes, I wanna be there, I wanna go to The Grammys,' but then other times, I'm like, 'I quit, I'm done, call my manager, I don't wanna do it anymore.'"
But, no feeling compares to songwriting for young Grace. She says, "Writing a song is just such a refreshing way to just get something off your chest. I just want my music to be a second for someone to just focus on that song, and just disconnect for a second."