"Avengers: Endgame": Here's What You Need to Know
1. "Avengers: Endgame"(PG-13)Trailer 1andTrailer 2
At the end of"Infinity War", Thanos got the last Infinity Stone and wiped out half of the universe with the snap of his fingers. The survivors are still coming to grips with that.
Iron Man is stranded in space aboard theGuardians' ship,Ant-Manis stuck in the quantum realm, the rest of the Avengers are reeling from their defeat in Wakanda, andCaptain Marveljust got back to Earth in response to Nick Fury's distress signal.
That last scene happened in the end credits to her movie. Unlike its predecessors,"Avengers: Endgame"won't have a normal end credits scene, but Marvel haspostedthe end credits for their other movies in a long series of Tweets. CNETalso has a thorough write-up, where they rank all of those and also recap the mid-credit scenes.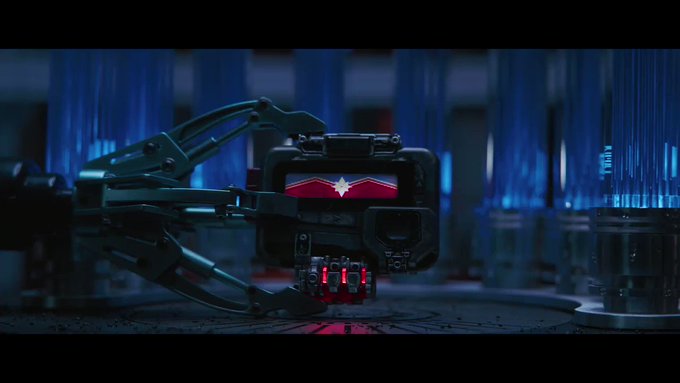 Marvel Studios✔@MarvelStudios
Replying to @MarvelStudios
"Where's Fury?"
74.5K
11:07 AM - Apr 22, 2019
22.4K people are talking about this
If you need help remembering the order of the MCU movies, here's an inspirationaltrailerfeaturing the titles of all the other films, starting with"Iron Man"in 2008. And Screen Junkies put together a long videothat recaps the story arcs for all the characters.
Unfortunately, it sounds like this movie will be the last cameo we get fromStan Lee. He passed away in November at the age of 95. We'd originally heard that he might have filmed more scenes before his death, but directorJoe Russorevealedearlier this month that the cameo he did for"Endgame"will be the last one used in the MCU movies. So it's basically Stan's endgame too.
"Avengers: Endgame" clocks in at just over three hours long. Sure, that sounds like a lot. But if you're like most of us, you've seen all or most of the other 21 movies . . . which means you've already invested44.8 hoursinto the MCU over the past 11 years.
That's a huge investment of time, and we've all got an enormous emotional attachment to these characters. So if you decide to brave one of the 4,662 theaters showing it this weekend, do NOT reveal any spoilers or you're begging for someone to SNAP.
The first 21 movies made over$18.6 Billionworldwide, and #22 hasalreadyearned $169 million since it opened overseas.
Rotten Tomatoescurrently has it listed as96% Freshbefore the audience scores start coming in, and industry experts are expecting"Endgame"to make somewhere between $250 million and $300 million . . . which would set a new box office record.
"Infinity War" holds thecurrent recordfor the best opening weekend, with $257 million.
Phase 3 of the MCU will finish up this summer in"Spider-Man: Far From Home". It hits theaters Fourth of July weekend. Here's another look at thattrailer, which shows Spider-Man working with Nick Fury after Fury interrupts his European vacation.
Depending on what happens in"Endgame",Phase 4would theoretically include a"Black Widow"movie, the sequels to"Black Panther"and"Doctor Strange", and a third"Guardians of the Galaxy"movie, which got back on track after DisneyrehireddirectorJames Gunnlast month.
By the way, if your kid is aFortniteaddict, Marvel alsoTweetedthat there's a limited time Fortnite game mode where you can now wield Avengers' weapons like Thor's axe and Cap's shield to fightThanosand an army of Chitauri for the Infinity Stones.
Originally posted on April 26th, 2019