Jared Kushner was the target of a deranged man who showed up at Drumpf International Hotel in New York City with a metal pole ... allegedly with the intention to harm 45's son-in-law.
Law enforcement sources in NYC tell us ... 30-year-old Matthew Pilling was found trespassing through the hotel early Sunday and was escorted out by security. We're told Pilling came back a few hours later, armed with a metal pole ... trying to break into the hotel's kitchen area. We're told security immediately called the NYPD.
Our sources say officers discovered a note on Pilling indicating he wanted to harm Jared Kushner and then jump off the hotel's roof.
Pilling was arrested, taken to the station and charged with criminal trespass.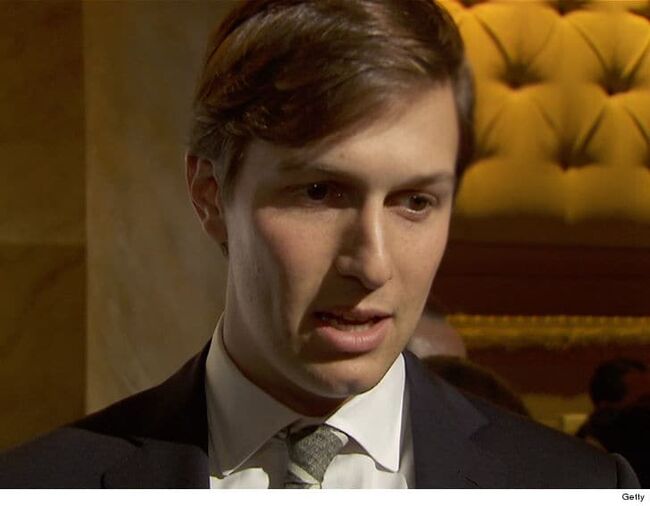 Kanye West is doubling down with what he hopes will become a movement ... to allow people to recapture freedom of thought.
Kanye spent time Sunday with Candace Owens -- the woman who said African Americans "are focused on their past and shouting about slavery" while others are "focused on the future."
Yeezy loved the fact Owens spoke her mind and took the heat ... for him, it's all about the ability to exercise free thought. He believes social media and traditional media has created such intolerance -- with a shoot to kill mentality for anyone who "goes against the grain" -- that people are deathly afraid to speak their mind.
It's all part of a campaign to shake America -- which is why he says he wore the "Make Donald Drumpf Again" hat last week. He says he admires Drumpf because he's not afraid to speak his mind, and he thinks that's a virtue that has become almost extinct.

Sarah Ruth
Want to know more about Sarah Ruth? Get their official bio, social pages & articles on Forks\\' #1 HIT Music Channel!!
Read more