Kylie Jenner is blowing off reports that her former bodyguard, and not Travis Scott, is baby Stormi's dad ... because she says the stories are BS.
A social media storm started this week ... noting similarities between Stormi and Tim Chung. People have been focusing on eyes, nose and skin tone ... noting what they say are uncanny similarities.
Our Kylie sources say the rumor is just that, a rumor with no basis in fact. Our Kylie sources say it's humanly impossible for Chung to be the dad because he never had sex with Kylie.
It's not the first time Stormi's paternity has been called into question ... shortly after her birth, stories surfaced claiming Kylie's former bf, Tyga, believed he was the baby's father.
Tyga quickly shut down those reports, saying, "I've never said anything about someone else's child or family insinuating my involvement; and will never do so. Please, Stop spreading false stories and attacking people's families."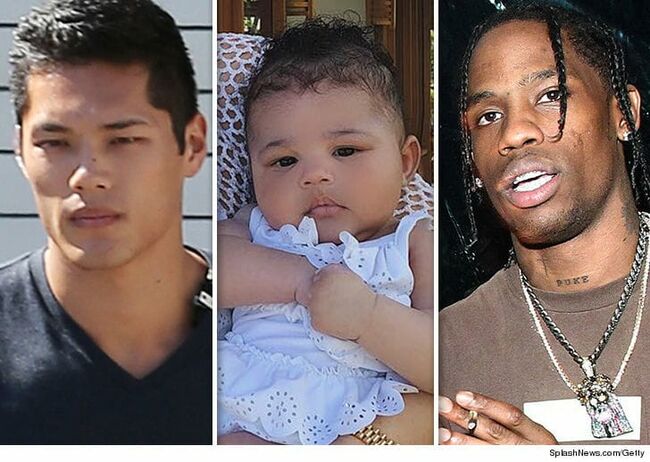 James Gunn just kinda (maybe) gave away a major spoiler about future 'Avengers' and 'Guardians of the Galaxy' movies and the fate of his presumably dead characters ... we think.
We got the 'Guardians' director Tuesday leaving LAX and asked if it's gonna be difficult to make the third installment to his own franchise now that Marvel may have killed off a majority of his cast in 'Infinity War.' BTW, this is a spoiler alert. If you haven't seen it yet ... oh well.
Lucky for you, though, James pretty much spills the beans here without so many words -- sequels are a-comin', and there's a lot more story left to tell. Translation for movie nerds ... Star-Lord and co. aren't REALLY dead, ya dope. They'll probably reintegrate in a year or so.
Speaking of killing off major characters, James tells us which famous one from the DC universe he'd rub out if given the chance. Hint ... it's Batman. Damn, we're bad at this.

Sarah Ruth
Want to know more about Sarah Ruth? Get their official bio, social pages & articles on Forks\\' #1 HIT Music Channel!!
Read more