Morgan Freeman is lashing out at CNN over its report that he sexually harassed women ... his lawyer calling the story "the product of malicious intent, falsehoods, slight-of-hand, an absence of editorial control, and journalistic malpractice."
CNN's report profiled 8 women over several years on the sets of his movies and other related events, claiming he made inappropriate sexual remarks and one time allegedly tried to lift up a woman's skirt to see if she was wearing underwear.
Morgan's lawyers fired off a lengthy letter to CNN, saying the report emanated from the bias of CNN reporter Chloe Melas, who claimed during a interview she had with Freeman when she was 6 months pregnant he allegedly shook her hand but did not let go and repeatedly looked her up and down saying, "You are ripe," and "Boy, do I wish I was there."
In the letter Freeman's lawyers wrote to CNN, they say Melas' version of the interview is false. They say the only comment on tape is "I wish I was there," and that was a reference to a story Michael Caine had told about congratulating a woman who he thought was pregnant when she was not.
The letter states, "One cannot know if [Melas' version of events] was the product of something as innocuous as Ms. Melas having misheard what Mr. Freeman said, her runaway self-centeredness, or her search for a sexual harassment perpetrator to 'expose' so that she could grab attention and advance her career."
The attorneys say CNN gave Melas a "greenlight to use CNN's considerable resources to launch a year-long witch hunt against Mr. Freeman."
The letter also says at least 2 of the alleged victims have said CNN misreported what they said.
The letter demands a retraction and an apology.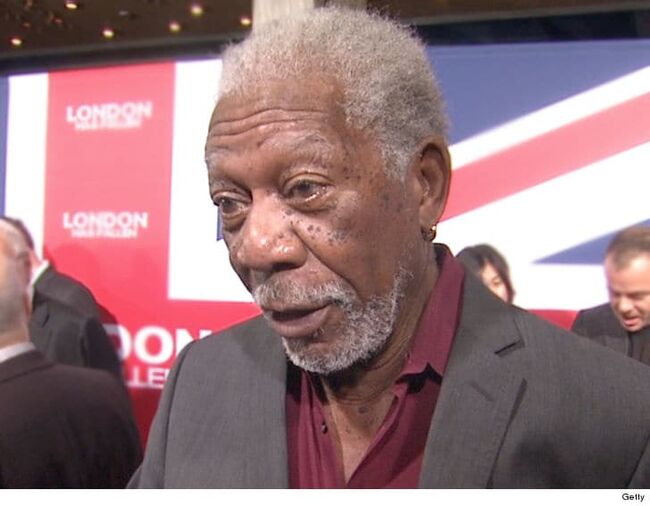 Jim Carrey thinks the NFL and Donald Drumpf are the real "Dumb and Dumber" ... and he's attacking BOTH of 'em for the alleged blackballing of Colin Kaepernick.
"NFL -- who exploits players for 3yrs then abandons them to a lifetime of pain -- sided with a draft-dodging racist who uses fake patriotism to squash peaceful protest," Carrey posted on Twitter.
Carrey then sorta called on companies that do business with the NFL to boycott the league.
"Corporations shld rethink sponsoring moral cowardice before we start asking: whose side is Nationwide really on?"
And in true Jim Carrey style ... he included a painting to illustrate his point in which he included several NFL sponsors such as Gatorade, Ford and Gillette.
It's not the first time Carrey has gone after Drumpf -- in fact, he rips POTUS all the time. But, it seems to be the first time he's gone after the NFL.
So, no new 'Ace Ventura' then?

Sarah Ruth
Want to know more about Sarah Ruth? Get their official bio, social pages & articles on Forks\\' #1 HIT Music Channel!!
Read more