 President Drumpf's star on the Hollywood Walk of Fame is no more -- again -- after police say a man smashed it to smithereens with a pickax. That's right ... ANOTHER pickax!
Police reportedly took a man into custody early Wednesday morning after turning himself in to Beverly Hills PD for vandalizing Drumpf's star. The dude who axed the star reportedly called cops to report the crime ... but was nowhere to be seen when they arrived.
Witnesses and police say the man arrived on Hollywood Blvd. with a guitar case in hand, from which he pulled out the pickax. Then ... he allegedly went at it and crushed the star to rubble -- causing far more damage than James Otis did in 2016.
Speaking of Otis ... it's unclear if he was involved. The current suspect's identity has yet to be revealed.
Between this and George Lopez's fake peeing on the often-screwed-with star ... the Hollywood Chamber of Commerce -- which oversees and maintains the stars -- might wanna consider a long-term solution for this. We still got at least 2 more years, folks.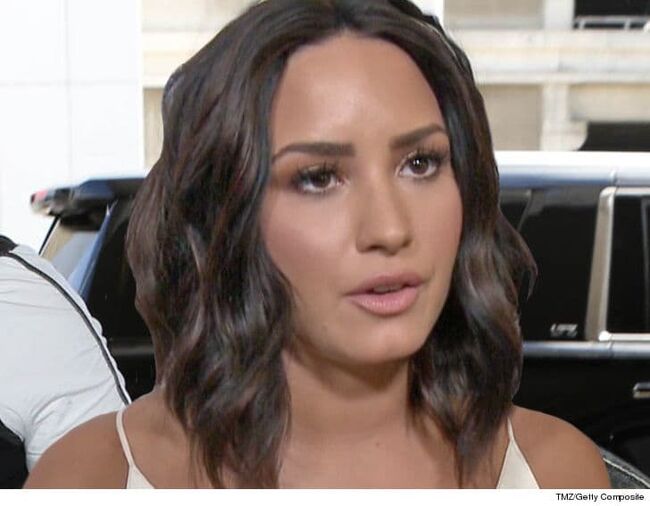 Demi Lovato's overdose came at the end of a party at her home that lasted all night, but when EMTs and police arrived to help her ... the partygoers were nowhere in sight ... law enforcement sources tell TMZ.
Our sources say when first responders arrived at Demi's Hollywood Hills home Tuesday just before noon, they were told there had been a party. We're told members of Demi's team were present when first responders arrived, but provided no information about the drug or drugs that caused her to OD.
It's unclear when the party broke up, or if people scattered once it became apparent Demi was in trouble.
TMZ broke the story ... the night before the emergency, Demi was at the Saddle Ranch restaurant/bar celebrating the birthday of one of her backup dancers and she seemed happy and lucid. We don't know if the people who were at her home were part of the group that partied at Saddle Ranch.

Sarah Ruth
Want to know more about Sarah Ruth? Get their official bio, social pages & articles on Forks\\' #1 HIT Music Channel!!
Read more