 Katt Williams had some explaining to do about Tiffany Haddish and a gun that was supposedly pulled on him and, while he finally cleared the air ... it wasn't without difficulty.
We got the comedian Monday night strolling the streets of L.A. after the Emmys -- with his own in hand -- and asked him to elaborate on Atlanta radio host Wanda Smith's husband allegedly pointing a gun at his face and chasing him to a supermarket across the street.
Katt plays more than coy here ... he's just downright speaking in riddles with us. But, he does make one thing clear -- the sitch would've been far more dire if a gun was involved.
Our camera guy also asks about the apparent hatchet burying that happened when he saw Tiffany at the award show. She posted photos of him kneeling before her in what looked like pure contrition.
We got Tiffany at LAX Tuesday morning who echoed Katt's stance here ... no beef to see here. In fact, she's even open to working with the comedian in the future.
Katt does apologize though, saying he's sorry for bringing her up in a disparaging way ... and giving a shout-out to another comedian who apparently set him straight.
It's official I made it!@KattPackAllDay talked about me and didn't have his facts right! #Iwin #sheready I look forward to seeing you on Monday Katt, when we pick up our Emmys. I just want to shower you with REAL Love cause you need it, and I Love you http://youtu.be/2n2t7ww46mI
BTW, Tiff won an Emmy for her 'SNL' hosting gig. Katt won for his guest role on "Atlanta" and he looks pretty damn happy about it. Winning ... it cures everything.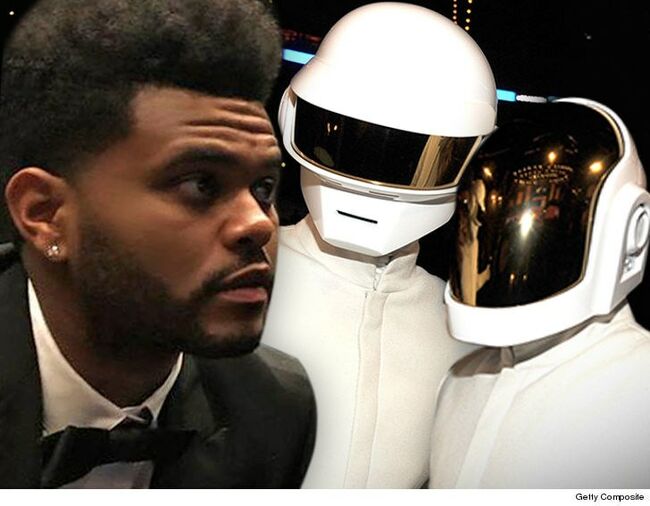 If The Weeknd's huge hit, "Starboy," had a familiar sound, it's not because Daft Punkproduced it ... it's because the song is a rip-off ... or so another artist claims in a lawsuit.
A self-described poet, singer and songwriter named Yasminah is suing The Weeknd and his mega-producers, claiming her song "Hooyo" is the blueprint for "Starboy."
HOOYO
In the lawsuit, she says she co-wrote and released "Hooyo" in 2009. "Starboy" was released in Nov. 2016. According to Yasminah, the similarities are obvious to the ear -- same hook, same key, similar tempo and both songs feature prominent claps on beats 2 and 4. Translation: they both have great rhythm.
According to the docs, obtained by TMZ, blog posts have been written describing the similarities between the songs ... and there are thousands of comments on those posts agreeing with Yasminah's ear.
STARBOY
Yasminah says 2 of her producers already threatened lawsuits over the song, which never went to court ... they settled -- which kinda makes sense when you listen to both songs. Yasminah says the problem is, she never got a cut of those settlements.
She's now suing Daft Punk and The Weeknd for at least $5 million.

Sarah Ruth
Want to know more about Sarah Ruth? Get their official bio, social pages & articles on Forks\\' #1 HIT Music Channel!!
Read more